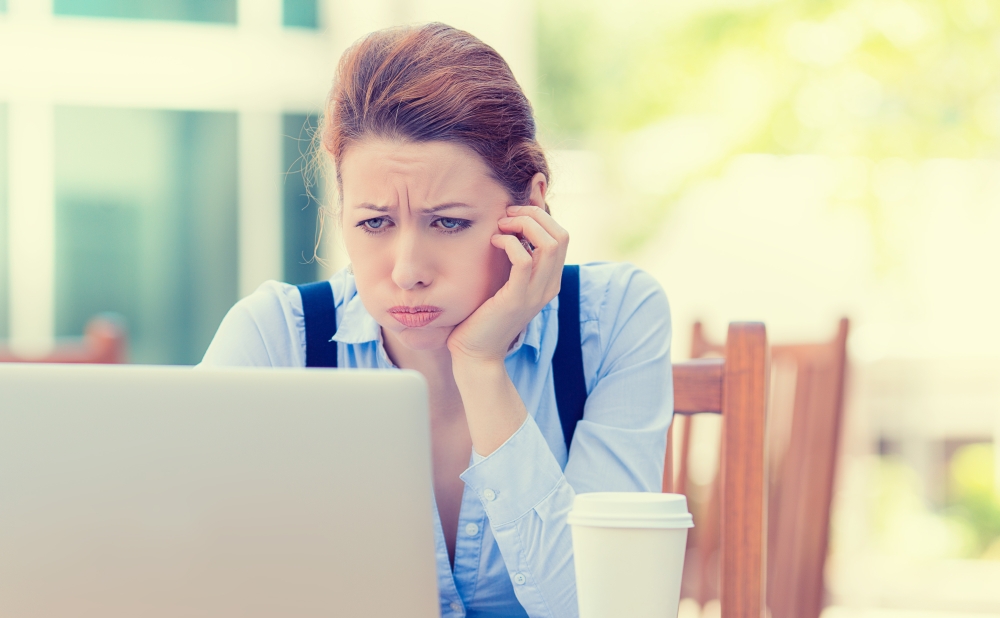 If you notice that your profile is not getting noticed by the guys then there is a chance that your profile has red flags that is turning people away and not giving them a chance to say hello to you.
Here are some ways to liven up your profile:
Laundry List
Everyone wants the perfect guy that is hot, rich and fun and it would be silly not to want that, but you have to know that guys are not going to be perfect.  When you put in your intro paragraph that you want to date the perfect guy, chances are you will scare off the guys totally.
What to Write
List only about three things that you want to find in a guy such as financial security or passion.  Think about your standards and what you would want to make you happy but don't try to reach for the perfect guy.  Find guys that give you sparks and move on from there.
Picture
Make sure you have a picture that shows your best traits.  If you are wearing sunglasses, this can be a turnoff because guys like to see your eyes.  Guys will feel like you are hiding stuff.  Make sure your picture looks natural and real and not fake.
What Picture to Use
Use a picture that shows the best of you.  Don't worry about the background just do a picture that shows who you are.
About Me
Don't say too much about yourself.  Men want to know more about you after they ask you about things.  Don't write an essay on who you are.  Some guys don't like to even read, much less sit there and read a huge profile.
What to Say
Instead, share some basic things about yourself.  Talk about being nice and what you like to do, be fast and sweet.
Hobbies
Do not list all of your hobbies.  Sometimes this can be rewarding but the reader needs to be able to ask more questions about you and they can't if you list them all in your hobby section.
Listing Hobbies
Instead, try to list a few activities that you would like to do that you haven't tried yet, maybe a guy will ask you if you want to give it a try.
Exes
Don't talk about your exes and talk about how jerky they are.  No guy wants to read a profile about a bunch of other guys and how terrible they are.  Save this space for something else and move on.
What to Say
Write about positive things such as when you moved where you are or what you did that was a perfect date.  You don't have to talk about the negative things, just be friendly.
Weird Language
Write in a way that people can understand.  If you are using a bunch of poetry or weird language, the guys might not even know what you are talking about.
Instead…
Instead, talk about something you love and what you would like to do.  Talk about ordering pizza or watching a movie.  Talk about your favorite bar to go to or what you like about winter.  These details will make guys want to ask you more questions.